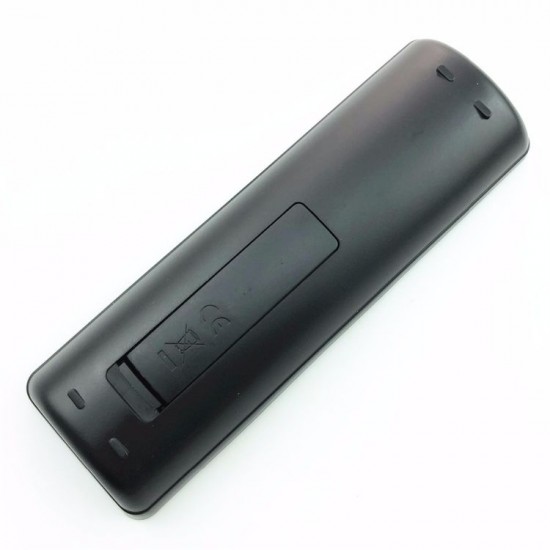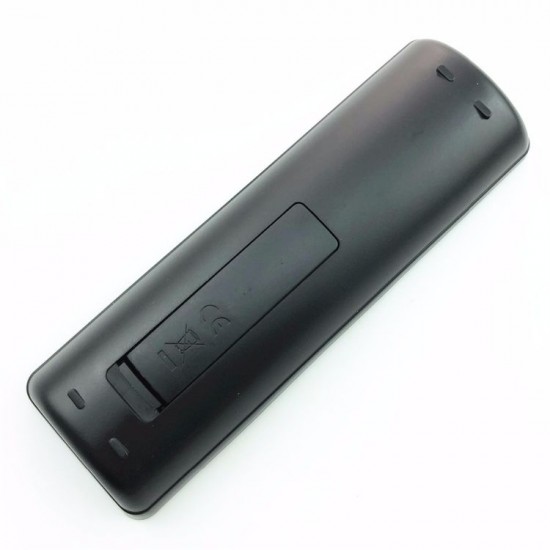 Hot 2-3 days


Basically all products are new. If the product is not new, then this will be necessarily indicated in the characteristics of the product.
We have an automatic purchase system. Add the item to your cart and complete your purchase.
For a new product, the time for making a claim is 2 years.
Used goods for 3 months.
For commission goods 14 days.
If the product specifications do not contain information about the condition of the product, it is new.
Remote controls TV/LED/LCD PHILIPS RC2023601-01
Remote for PHILIPS TVs. Official model support is indicated in the specifications. The remote can work with other models of PHILIPS . If you are not sure about the remote control compatibility, please specify. In case your console is identical to the console in the picture, you can safely buy.
WE HAVE A HUGE SELECTION OF REMOTES. YOU CAN ORDER ALSO OTHER. PLEASE WRITE A MODEL REMOTE OR EQUIPMENT AND WE WILL POST THE PRICE AND DELIVERY TIME.
Pult 3Q|Pult ACER|Pult AEG|Pult AGFA|Pult AIR TONE|Pult AIR WELL|Pult AIWA|Pult AKADO|Pult AKAI|Pult AKIRA|Pult ALEKS|Pult ALPINE|Pult APPLE|Pult APRIMATIC|Pult AQUAVISION|Pult ARCAM|Pult ARION|Pult ASTON|Pult ASUS|Pult AVERMEDIA|Pult AVEST|Pult BALLU|Pult BANG & OLUFSEN|Pult BBK|Pult BEHOLD|Pult BEKO|Pult BENINCA|Pult BENQ|Pult BIGSAT|Pult BIMATEK|Pult BLAUREN|Pult BORK|Pult BOSE|Pult BRAUN|Pult BRAVIS|Pult BUSH|Pult Callenger|Pult Cambridge Audio|Pult CAME|Pult CAMERON|Pult CARRIER|Pult CASIO|Pult Changer Delly|Pult CHANGHONG|Pult CHUNGHOP|Pult Classé|Pult COMPRO|Pult CONRAC|Pult CONTEC|Pult CONTINENT TV|Pult CORTLAND|Pult CREATIVE|Pult D-COLOR|Pult DAEWOO|Pult DAIKIN|Pult DAIYA|Pult DANTEX|Pult DEFENDER|Pult DELONGHI|Pult DENON|Pult DEXP|Pult DIALOG|Pult DISTAR|Pult DITEC|Pult DNS|Pult DRE|Pult DREAMBOX|Pult DUNE|Pult DVICO|Pult ECHOSTAR|Pult ELECTRA|Pult ELECTROLUX|Pult ELEKTA|Pult ELENBERG|Pult EPLUTUS|Pult EPSON|Pult ERC|Pult ERISSON|Pult EUSTON|Pult EVGO|Pult EXPLAY|Pult Exposure|Pult FAAC|Pult FUJITSU|Pult Fujitsu Siemens|Pult FUNAI|Pult FUSION|Pult GAL|Pult GALAXY INNOVATIONS (G I)|Pult GENERAL|Pult GENERAL ELECTRIC|Pult GENERAL SATELLITE|Pult GLOBO|Pult GMINI|Pult GOLDEN INTERSTAR|Pult GOLDEN TUBE AUDIO|Pult GOLDSTAR|Pult GREE|Pult GRUNDIG|Pult HAIER|Pult HANSA|Pult HANTAREX|Pult HARMAN/KARDON|Pult HELIX|Pult HISENSE|Pult HITACHI|Pult HIVISION|Pult HORIZONT|Pult HORMANN|Pult HR|Pult Huawei|Pult HUAYU|Pult HUMAX|Pult HYUNDAI|Pult ICONBIT|Pult INTEGRA|Pult INTERCROSS|Pult INTRO|Pult IRBIS|Pult IRC|Pult IRLINK|Pult IZUMI|Pult JENSEN|Pult JVC|Pult KAMELEON|Pult KAON|Pult KENTATSU|Pult KENWOOD|Pult KONKA|Pult KREOLZ|Pult LG|Pult LOEWE|Pult LOGITECH HARMONY|Pult LUMAX|Pult MACINTOSH|Pult MAG|Pult MAGNAVOX|Pult MARANTEC|Pult MARANTZ|Pult METZ|Pult MIDEA|Pult MITSUBISHI|Pult MOTOROLA|Pult MYSTERY|Pult NAD|Pult NEOCLIMA|Pult NEVO|Pult NOKIA|Pult NOVEX|Pult ODEON|Pult OLEVIA|Pult One For All|Pult ONKYO|Pult ONLIME|Pult OPENBOX|Pult OPENTECH|Pult ORION|Pult ORSON|Pult PANASONIC|Pult PERREAUX|Pult PHILIPS|Pult PIONEER|Pult POLAR|Pult POLYCOM|Pult Popcorn|Pult PREMIERA|Pult PROLOGY|Pult QWERTY|Pult RECORD|Pult ROGER TECHNOLOGY|Pult ROLSEN|Pult ROTEL|Pult ROVERSCAN|Pult RUBIN(РУБИН)|Pult RUNCO|Pult Russound|Pult SAMSUNG|Pult SANSUI|Pult SANYO|Pult SATCON|Pult Seagate|Pult SEVENSKY|Pult SHARP|Pult SHINCO|Pult SHIVAKI|Pult SITRONICS|Pult SKYWAY|Pult SMART|Pult SMARTLABS|Pult SOMMER|Pult SONY|Pult SOUNDMAX|Pult STRONG|Pult SUBINI|Pult SUNWAVE|Pult SUPER|Pult SUPRA|Pult SUZUKI|Pult SVEN|Pult TADIRAN|Pult TCL|Pult TEAC|Pult TECHNICS|Pult TECHNO|Pult TECKTON|Pult TELEFUNKEN|Pult TESLER|Pult THOMSON|Pult TOMAHAWK|Pult TOPFIELD|Pult TOSHIBA|Pult TRONY|Pult TVIX|Pult UNITED|Pult UNIVERSAL REMOTE CONTROL|Pult VELAS|Pult VESTEL|Pult VIDEOVOX|Pult VIDEOVOX|Pult VIEWSONIC|Pult VITEK|Pult VIVANCO|Pult VR|Pult WATSON|Pult WD|Pult WHIRLPOOL|Pult WINDAIR|Pult WORLD VISION|Pult XORO|Pult XSAT|Pult Xtreamer|Pult YORK|Pult ZANUSSI|Pult Витязь (VITYAZ)|Pult ЛИРА|Pult МТС|DVB-T2 pultid|Pult РОСТЕЛЕКОМ|Pult СОКОЛ (SOKOL)|Pult IRC|Universaalpultid|Pult ТРИКОЛОР|Pult РАДИО RF|Meediamängijade pultid|Arvuti pultid|Pult StreamTV, AMINO|Pult НТВ+|Konditsioneeri pultid|SATpuldid
Remote controls
Officially, the RC replaces the following RCs.
Officially, the RC works with the following models
19PFL3403S/60, 26PFL3312S, 26PFL5322/12, 26PFL5322S/60, 26PFL7332S, 32PFL3312/10, 32PFL3312S, 32PFL5322/10, 32PFL5322S, 32PFL5332/10, 32PFL5332S, 37PFL3312/10, 37PFL3312S, 37PFL5322S, 42PFL3312/10, 42PFL3312S, 42PFL3312S/60, 42PFL5322/10, 42PFL5322S, 42PFP5332/10
Availability:

2-3 days

Model

AK160011

Weight:

0.00kg